Body Tracker Pro is an amazing tool that allows you to calculate your body fat percentage and keep track of other measurements quickly and easily.  It is an integral part of my training and dieting program.
Software Features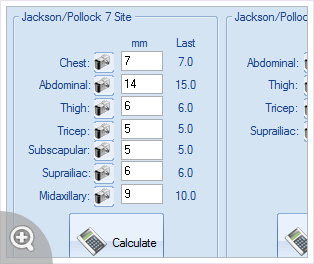 Calculate Your Body Fat Percentage
Calculate your body fat percentage with Body Tracker. Users are guided step-by-step through the entire process. Body fat calculations can be taken in record time – with no training.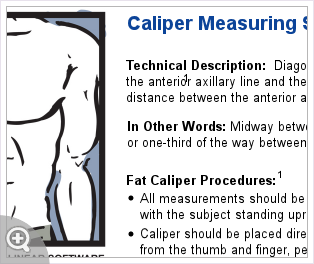 Don't know how to take caliper measurements? No problem.
As you take your body fat measurements with a fat caliper, images and videos included in Body Tracker will show you exactly how to do it.
.